«КіноZабалка-2019»
06.12.2019 11:33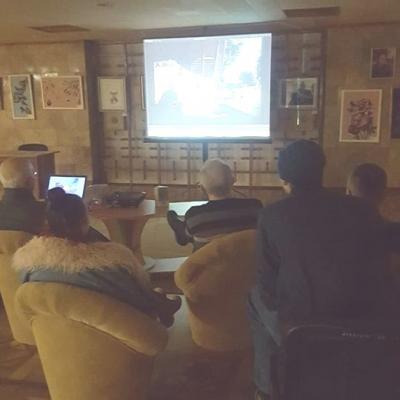 «VII Таврійський тиждень мистецтв/Zабалка-2019 (Tavria Art Week)», що стартував у Гончарівці 30 листопада, триває!
Родзинкою цьогорічного фестивалю стали зйомки оммажного стімпанково-готичного фільму «Fantoms of the Library», за які взялися одразу три херсонські відеостудії: «Студія відеоконтенту Гончарівки» Миколи Дудніка; студія «Летающий цветок» Андрія Богуна та «Born Vision Studio» Олени Гудкової й Романа Путієнка.
5 грудня на фестивальному засіданні фотоклубу «Свіжий погляд» професійні митці та аматори обговорювали відзняті світлини і відеофайли для майбутнього фільму.
Також під час зустрічі увазі гостей Гончарівки було представлено фільми-переможці Міжнародного кінофестивалю аматорського кіно «Кінокімерія».