Service Centre for people with special need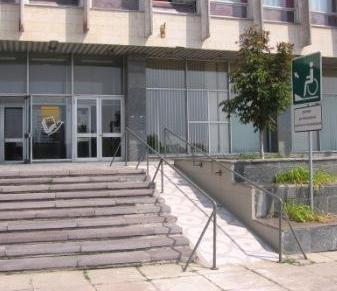 The Center is supported by the US Embassy in Ukraine and International organization FORCE FOUNDATION (Netherlands).
The main task of the Centre is to provide physical and informational access for every disabled customer. These are also customers with temporal disability and aged people.
The official opening of the Center was in May, 2006 within the framework of celebration of European Week in Ukraine.
In August, 2006 Ukrainian zonal seminar was organized on the base of the Center with the main issue — Regional library in the system of social rehabilitation of people with special needs.
Nowadays the Center offers services for visually impaired people and also provides access to information to other categories of people with special needs - invalids of I1-3 groups, members of their families, social workers, etc).
Everybody who is interested are welcome for cooperation.